Springs and Fourslide Parts
High-quality compression, torsion, extension springs, and four slide stamping are provided, achieving cost savings while offering excellent quality, and on-time delivery. Servicing industries including automotive-OEM, defense, medical, aerospace, industrial, and electronic applications, as well as other custom requirements. ISO Certified.
---
Fourslide Stampings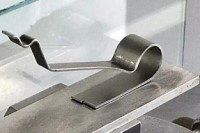 Our fourslide machine produces flat metal spring clips, as well as round wire and flat strip materials. Parts from 2" wide by .062" thick, with a maximum length of 17", and include round wire, stainless steel and carbon steel strip.
Parts possible through fourslide technology include:
Flat metal spring clips
Precision metal stamping
Custom wire forms
---
Extension Springs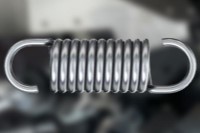 We manufacture extension springs from a wide variety of materials, including stainless steel, music wire, aluminum, and brass.
Heavy duty extension springs - wire diameters of up to 1 inch
Micro extension springs. Our micro springs are made using very fine diameter wire
---
Compression Springs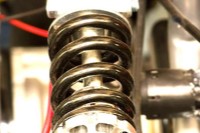 Heavy duty compression springs
Light duty compression spring
Helical compression spring
Conical compression spring
Constant force spring
---
Torsion Springs
Custom torsion springs from a range of .004" to .090" diameter wire
Heavy duty torsion springs
Small torsion springs
Micro torsion springs